The Importance of NATE Certification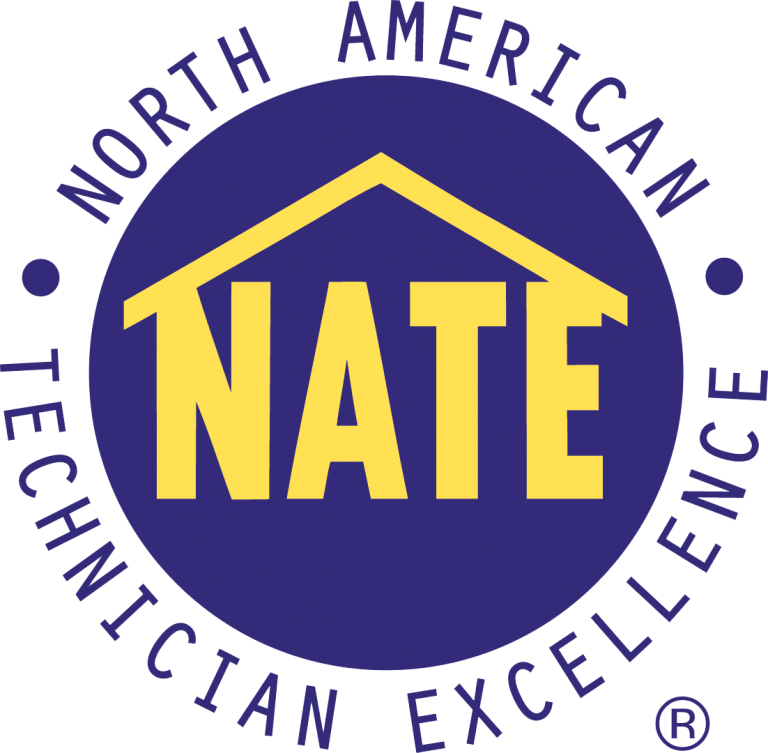 North American Technician Excellence, Inc. (NATE), is the leading certification program for technicians in the heating, ventilation, air-conditioning, and refrigeration (HVAC/R) industry and is the only test supported by the entire industry. NATE represents professionalism, proficiency, and pride – qualities which lead to trust. When you need HVAC help, call a contractor who employs NATE-certified technicians – they are among the very best.
NATE – is an independent, not-for-profit national organization dedicated to promoting excellence in the installation and service of HVAC/R equipment by recognizing high-quality industry technicians through voluntary testing and certification. NATE certification provides a long-awaited national standard for excellence in the HVAC/R industry, and it enjoys wide-spread support from industry leaders.
Using NATE-certified technicians, means technicians who have taken an exacting industry-generated test are dealing with your heating or cooling needs. They have passed a test supported by the entire HVAC/R industry and endorsed by the Department of Energy. Using EPA Energy Star recognized equipment and having it installed and serviced by a NATE-certified technician means your unit will work at the efficiency level it was designed for, and you will receive the energy savings you wanted.