Repair & Replacement For Water Heaters In Memphis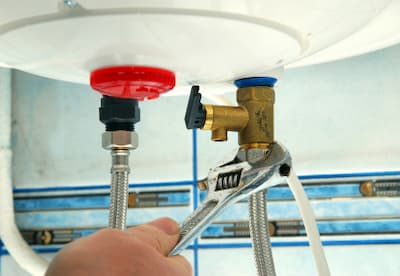 As the premier HVAC contractor serving the Memphis area, Precision Air Conditioning & Heating is the name you can trust for all of your water heater service needs. We have years of experience providing local homeowners with the high-quality water heater services they need to maintain comfort and convenience in their homes. As the top-rated HVAC contractor in Memphis, we're the team you can turn to, whether the issue you're facing is severe, or something minor. Are you looking for a professional Memphis HVAC contractor who can provide you with the comprehensive water heater services you need for your home? If so, give our team of experts a call today and let us show you the level of quality service that's helped make us one of the most trusted heating contractors the area has to offer.
Tankless Hot Water Heaters
Tankless water heaters are a relatively new advancement when it comes to residential water heaters. In contrast to traditional tank water heaters, tankless water heaters don't preheat water in preparation for later use, and instead heat your water as it passes through your system. In effect, this means that you never have to worry about running short on hot water with a tankless system. If you're interested in switching to a tankless water heater system for your home, give our team of skilled HVAC contractors a call today and let us help you get started.
Traditional Hot Water Heaters
Tank water heaters, or traditional water heaters, are a common feature found in most homes throughout the country. Tank water heaters work by storing up a large tank of water and keeping it heated so it's ready when you have need of it. If you're looking for a skilled HVAC contractor who can help you find and install the perfect new traditional water heater for your home, give our skilled water heater service pros a call today and let us help you make it happen.