$500 Tax Credit for High Efficiency Air Conditioning & Heating Equipment is Back for 2012 and 2013. Solar Panel and Geothermal Tax Credits are Still Active Until 2016
---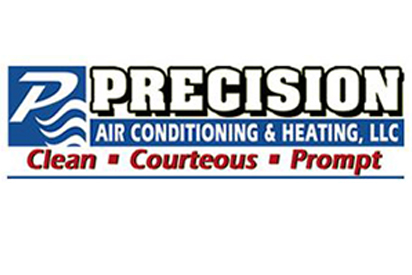 HVA C Tax Credit Back On Along With Deal on Fiscal Cliff
We wanted to let all of our Precision Air Conditioning & Heating customers know about a little known tax credit that also happened today that could save you up to $500 in taxes, making now a great time to invest in a new heating and cooling system. The difference between a tax credit and a tax deduction is that a tax credit actually decreases the taxes you owe dollar for dollar. A tax deduction only lowers your overall taxable income.
As you may know by now, Congress agreed to a deal today in an effort to avoid the "Fiscal Cliff" we've all been hearing a lot about lately. You may not know that the deal also reconfirmed an up to $500 tax credit for YOU for high efficiency air conditioning, heating & water heater purchases (air conditioners, heat pumps, boilers, furnaces, heaters and water heaters). These credits are retroactive for NEW installations from to January 1, 2012 through December 31, 2013.
As this just happened today, we do not yet have guidelines from the IRS as to how this energy efficiency credit will be calculated, what air conditioning, heating, water heater and energy efficiency items will qualify for it or what efficiency will be required to qualify.
No Guidance Yet, But Energy Efficiency Tax Credit Rules Likely to Follow Those in Effect in 2011
One of our national organizations told us today that the federal tax credit for energy efficiency improvements will likely follow the guidelines in effect in 2011. However, we have no official information about that yet. In 2011, the furnace tax credit was a maximum of $150. The tax credit maximum for high efficiency water heater or air conditioner or boiler was $300. Of course, the equipment had to be certified to meet the efficiency standards in place in the legislation at that time. Certain types of motors could qualify for an additional $50 tax credit. Then, there was also an available credit for selected energy efficiency upgrades like insulation and air sealing that could not be more than 10% of the materials cost only for the upgrades (not including labor). These were capped at $200. Regardless of how many improvements you made, the MAXIMUM total energy efficiency tax credit was $500.
30% Tax Credit With No Upper Limit Still in Effect for Solar Electric, Solar Water Heating & Geothermal Heat Pumps
Meanwhile, the 30% tax credit for the total cost of the installation of solar electric, solar water heating, and/or geothermal heat pump systems are still in effect until December 31, 2016. These systems are very expensive, but a 30% tax credit, with no upper limit, can make them more affordable for those who have the desire to install solar panels, solar water heaters and/or geothermal heat pump systems in their home. Please be sure to ask us about these if they are of interest to you. These tax credits were not part of the "Fiscal Cliff" negotiations as they were already approved from 2009 through 2016 without a need for an extension.
Some Other Info About the Energy Efficiency Tax Credit
We do not yet know how other energy efficiency measures, like adding insulation or air sealing to your Memphis home will be affected by the reinstatement of the 25c energy efficiency tax credit. The new HVAC installation has to meet the efficiency standards mandated by Congress, which are also not yet available to us. We do know that the credit is a personal one for you to take on your own tax return if you qualify for it. Also, the extension of this credit does not apply to you if you received at least $500 in energy efficiency tax credits in the past. Of course, as with all tax matters, you must connect with your CPA or tax professional to determine what impact the tax credit has for you.
As soon as we have more information, we will pass that info on to you.
Thanks!
Kathe Stewart