Benefits Of Getting Serious About Improving Memphis Indoor Air Quality
---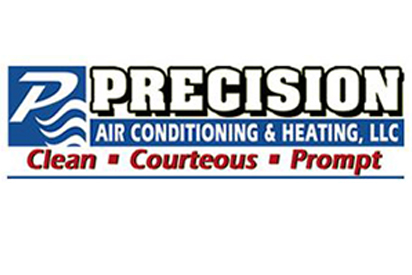 The average Memphis homeowner has a long to-do list and rarely does it include taking care of indoor air quality services. That is, until the time comes that you get a rude awakening about the reality of the condition of your indoor air quality. From the moment your home is being built, your home is also being subjected to conditions that make it less than ideal for healthy breathing conditions. At Precision Air Conditioning and Heating, we know that everything from post-construction dust particles to pet dander to airborne fungal spores can be in your home's air. You could have a serious problem and not even realize it – because you cannot see it with the naked eye.
You probably realize you need a filter to improve the water coming out of your tap, before drinking it. So why not have the same equivalent for the air that you and your loved ones breathe? While this is even more essential for anyone dealing with asthma, allergies of or other breathing related health conditions, this is also about trying to prevent these issues from ever developing. Instead of putting off finding out more about this, make it a point to get educated about Memphis Indoor Air Quality now, so that you can protect your home and your loved ones.
What You Need to Know
Getting an actual inspection and evaluation is a great place to start. You would be amazed at how many homeowners come to find out they already have existing issues, including mold. From there, your professional can help determine ways in which you should deal with the existing issues, things like mold remediation or humidifiers. Some of your options include, but are not limited to:
Air Cleaners — Make your home hypoallergenic and take care of your air – just like how a filter takes care of your water – with air cleaners.
Dehumidifiers — Some homes require additional humidity, while others need to have the humidity levels balanced out; let our experts provide you with a detailed analysis to determine which home type you have.
Carbon Monoxide Detector — Every year, people are seriously or even fatally injured, due to something that could have been prevented. A detector will help ensure that you and your loved ones stay safe from this silent killer.
Finding a Name to Rely On
Your experts here at Precision Air Conditioning & Heating are ready to help you make changes to your home. This will ensure that you and your family have nothing but the best in quality air to breathe. Not only that, but it could even help prevent serious health issues, or possibly even save your life. The indoor air quality in your Memphis home is nothing to take lightly. So let us help you get the service and protection that you need.