New Air Conditioning & Heating Energy Efficiency Standards for Memphis
---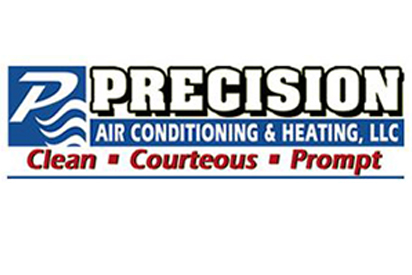 Minimum Air Conditioning and Heating Energy Efficiency Standards for New Installations are Rising in Memphis
Are you thinking of investing in the installation of a new air conditioner or new heater for your Memphis home? It is about to get more expensive. Memphis air conditioning installations and heating installations have been subject to the same single nationwide minimum energy efficiency standards that applied to every city in every state. However, times are changing.
Regional Energy Efficiency Standards
In 2007, Congress gave the U.S. Department of Energy (DOE) the power to set "Regional Energy Efficiency Standards." This was part of an on-going nationwide effort to waste less energy. As home heating and/or cooling expenses are a very large part of our energy use picture, regional standards allowed rules to focus on the appliance that used the most energy to operate depending on the weather of the region.
The verdict is now in. Regional Energy Efficiency Standards have been adopted. Minimum energy efficiency for air conditioners and/or furnaces is rising across the country. These new rules apply to the air conditioning and heating equipment in both the retrofit (the home you already live in) market and in new construction (a home being built for you). For now, we'll concern ourselves with the retrofit requirements.
The thought process behind Regional Energy Efficiency Standards makes logical sense. Energy efficiency in a furnace in Germantown is not nearly as important as it is in a consistently colder climate with heavy, daily heating usage. Likewise, a Collierville air conditioner will get a lot more use than one located in a consistently cooler or colder climate.
Memphis Lands (Surprise!) in the Southern Region
The Department of Energy divided the country into three regions, placing Memphis and rest of Tennessee in the Southern region of the US. The other states joining us there include: Alabama, Arkansas, Delaware, Florida, Georgia, Hawaii, Kentucky, Louisiana, Maryland, Mississippi, North Carolina, Oklahoma, South Carolina, Texas, Virginia and the District of Columbia.
New Minimum Standards for Memphis Homes
Effective May of 2013, the lowest AFUE (annual fuel utilization efficiency) allowed for a "Southern region" gas furnace will be 80% (an increase from the current nationwide minimum AFUE of 78%). As most manufacturers moved to 80% as the lowest AFUE they offered already, this requirement – on first glance – doesn't seem too onerous.
Starting January of 2015, the minimum allowed SEER (seasonal energy efficiency ratio) on a Southern air conditioner will be 14 (up from the current nationwide standard of 13 SEER). Additionally, the minimum efficiency on a package unit (the air conditioning and heating in one unit that sits outside) will rise to 81% AFUE on the heating and 14 SEER on the air conditioning. Most of the residential package units in Memphis are located in Midtown Memphis and Downtown Memphis.
What Does This Mean for You?
On the upside, higher efficiency equipment should lower your energy usage. However, this is only true if the equipment is properly installed, the air delivery system is sealed tight and the worst culprits in excess energy waste are located and are then repaired or replaced. Most Memphis families lose more money and energy from the state of their ductwork and air infiltration sneaking into the home from the attic, crawlspace, basement or other areas than they do from lower efficiency air conditioners and heaters. These things make your meter run like you have money to burn, and rob you of the comfort your home could have.
The cost to purchase a new air conditioning system in Memphis will certainly increase in 2015 as the minimum energy efficiency standards increase. Further, especially if you have a large air conditioning unit, you may also have to invest in an upgraded furnace for your air conditioning system to achieve the new minimum energy efficiency standards for Memphis. Part of your furnace actually delivers the air during air conditioning usage. If it lacks the ability to perform in a variable speed mode, your higher efficiency air conditioning equipment will not be able to operate at the minimum efficiency standard for our region.
How Will The New Rules Be Enforced?
Nobody knows. Enforcement has not been addressed yet.
Food for thought. We'll keep you posted.
Kathe Stewart