Larry's Interview Featured in Memphis Magazine
---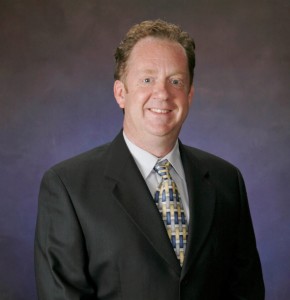 Shara Clark of Memphis Magazine recently interviewed Precision Air Conditioning & Heating founder Larry Stewart for the January issue of the publication. Read what he had to share about the HVAC industry and what consumers need to know to get the most out of their homes' heating and cooling system.
Q & A With Larry Stewart
BY SHARA CLARK
When Larry Stewart was a child, his father (who founded Precision Air Conditioning & Heating in 1973) had him climbing into tight spaces to help with repairs. "He'd stick me into little holes to go fix stuff because I was the only one who could fit." Nearly a lifetime of working with his parents in the industry led to him and his sister, Kathe, taking over the business in 2002. He's garnered numerous certifications through North American Technician Excellence, the National Comfort Institute, the Building Performance Institute, and more.
Q: What factors contribute most to your success as an air conditioning and heating technician?
A: A big part of it is just listening to people and finding out what they need. You also have to look at the HVAC equipment and the whole house as a system. When people are uncomfortable in their home, it may not be the air conditioner at all. They may have dust problems or humidity problems. It could be a lack of insulation, improper installation of their unit, or poor ductwork design.
Larry Stewart, Precision Air Conditioning & Heating
---
Q: What is one of the most expensive or challenging home issues you've helped remedy?
A: Mainly it's comfort issues and indoor air-quality issues. We do a lot of older homes, and many of them were not designed to have air conditioning. Then they've had air conditioning added, and it was a poor retrofit.
Q: How would you advise a homeowner to prevent or avoid such an issue?
A: You really have to have someone test the house. We can measure the air that comes out of each grill, measure the particulates in the air, and also find duct leakage. Usually, you can't fix a comfort issue by just replacing your air conditioner or furnace. If you do some testing first, you can address the real problem and be comfortable and save a little money, too.
Q: What's the most valuable tool for an air conditioning and heating technician?
A: Thermometers and static pressure meters help us see what's going on. Checking the static pressure tests the resistance of the air inside the system, measuring the airflow to tell if it's being choked off or not. That reflects how much of the air you are paying for ends up inside your home.
Q: What should consumers look for when selecting an air conditioning and heating technician?
A: Find somebody who will spend time with you to find out what your actual problem is. Find out if they have previous experience with that issue. Ask them for referrals and check with the Better Business Bureau. Also, if somebody says, "I can fix this by changing your unit," a lot of times that's not really so. See if the person does home performance testing. That entails thermal imaging cameras, moisture meters, blower door testing, particulate testers, and airflow hoods. Addressing the real source of comfort issues can make a dramatic difference.