Do You Need to Have Your Air Ducts Cleaned?
---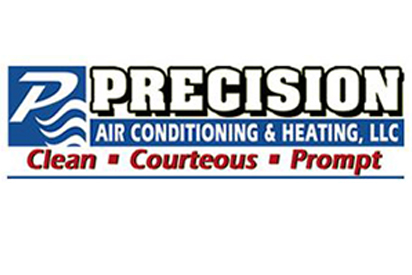 One of the most important parts of your heating and air conditioning system is its ducts. Keeping your air ducts in great shape is the best way to make sure that your heating and air conditioning system can keep your home comfortable throughout the year. Not every homeowners understands the importance of having their air ducts cleaned regularly, but cleaning your air ducts will have a lot of benefits, and neglecting to clean your air ducts can be detrimental to your HVAC system.
Unless you've had them cleaned in recent memory, you should likely be considering whether or not having your air ducts cleaned by a professional would be beneficial to your home. If you're considering whether this is a service that you need, you can always rely on the Memphis heating and air conditioning contractors at Precision Air Conditioning & Heating for quality work.
If you're considering whether or not you need duct cleaning services, take a look as these great benefits:
Cleaning Your Ducts Can Improve Indoor Air Quality
When your air ducts are dirty, they can lower the quality of the indoor air in your home, which can have a negative effect on the health of any members of your household. Most people spend around 90% of their lives indoors, so it's important that the quality of air in your home is healthy and safe to breathe. If your air ducts are dirty, then each time you use your Memphis home's heating and cooling system , you'll be spreading pollutants and contaminants throughout your home's air.
If your indoor air quality is poor, members of your household may experience some recurring health symptoms. Symptoms that are associated with poor indoor air quality include:
Sneezing
Dizziness
Headaches or Migraines
Flu-like Symptoms
Allergic reactions
If anyone in your home has any existing respiratory problems, poor indoor air quality can greatly aggravate it. One of the best ways to keep your indoor air as clean as possible is to have your ducts cleaned.
Cleaning Your Ducts Can Improve Energy Efficiency
Because your air ducts are what distribute your air throughout your home, any amount of dirt of blockage will make it more difficult for your cooling and heating systems to do their jobs. Keeping your air ducts clean will mean that your air conditioning and heating systems don't have to work as hard to cool or heat your Memphis home, so your home can be comfortable while you save money on your energy costs.