Preserve Your AC and Survive The Summer with a Memphis Air Conditioning Tune-Up
---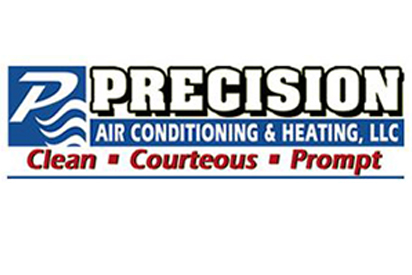 Summers in Tennessee can get very hot and very humid. The team at Precision Air Conditioning & Heating doesn't want you to struggle through summer without having an effective AC. You can prepare yourself for the summer by having an Memphis air conditioning tune-up done. Tune-ups help to avoid big problems. If you have an older system that always seems to breakdown at the most inopportune times, a tune-up can help prevent big problems from affecting your cooling system.
Why Do I Need An A/C Tune-Up?
Many states make it mandatory to have inspections done to vehicles. This helps keep safe vehicles on the road. Your cooling system is really no different. It needs to be seen regularly in order to keep it working safely.
We can't always have a working air conditioner… or can we? The choice is up to you to have an Memphis air conditioning tune-up done annually. The advantages of a tune-up are abundant. Our team will see that your system runs efficiently, and that your tune-up is completed by an HVAC tech who is certified. With a professional tune-up you'll be able to avoid the following problems:
Costly repairs
Broken or hard to find parts
Expensive replacements
Who Can Perform An Air Conditioner Tune-Up?
There are many "handyman" companies that may claim to the ability to provide an A/C tune-up, but only ones that are insured and experienced should be in your home working on your air conditioner. Your property's cooling systems are a valuable resource, so we don't just want anyone touching them. Incorrect operation of equipment by less-than-expertly skilled professionals can cause more damage, turning a "cheap" tune-up into a repair or replacement, which costs you more money and potential downtime.
When Is The Best Time To Schedule My A/C Tune-Up?
Anytime before spring and obviously before summers start is best – If you make sure to have a tune-up done before the warmth and humidity of summer hits and you'll see savings on your energy bills. Those who rush out to the local home improvement stores to purchase a new AC for summer get stuck with whatever they've got.
Through tune-ups, you'll be able to be alerted to any major problems going on. A tune-up helps to not only keep your equipment in good working order for the season, but it also can provide a proper diagnosis of other potential repair issues and keep your AC in the best condition possible, which extends your equipment lifespan. Contact our Memphis air conditioner tune-up specialists at Precision Air Conditioning & Heating today. Since 1973, we have been keeping homes cooler and air conditioners running safely.