Routine Memphis Heating Repairs Promote Comfort and Save You Money
---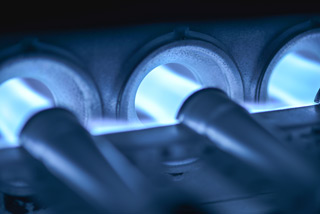 As a Memphis homeowner, you have an obligation to ensure that every portion of your property is kept in the best possible condition. One of the most important systems of your property is its heater. If your heating system is not properly maintained, you and your family can suffer in many ways.
If you need help with the responsibility of maintaining your residential heating system, the first thing that you should do is contact a professionally licensed heating contractor. In Memphis, the most highly skilled and experienced HVAC technicians are at Precision Air Conditioning & Heating. Our experts can provide for all your routine and emergency heating repair needs. Here are just a few of the benefits that you will enjoy when you hire their team to conduct routine Memphis heating repairs for you.
Routine Heating Repairs Improve System Efficiency
Just like any other complex piece of equipment, your residential heating system requires regular maintenance in order to perform at optimal levels. If you fail to conduct routine tune-ups and repairs, your heating system will be less efficient than it should be.
An inefficient heater is a problem for many reasons. First, in this day and age of high energy prices, inefficient HVAC systems can cost a great deal of money. Second, because your heater is under-performing, it will have to work harder and take longer to get your home to the level of comfort that your family expects and deserves.
At Precision Air Conditioning & Heating, our heating repair contractors can help ensure that your HVAC system is operating in the best and most efficient manner possible at all times. We can troubleshoot your entire HVAC system to determine the precise problems affecting your heater. After our repair services, your heater will be able to provide the comfort your family desires in the most efficient manner.
Routine Heating Repairs Prevents Major Problems
In addition to improving the everyday performance of your heating system, routine repairs are critical in order to avoid major malfunctions. During the Memphis winter, there is nothing worse than a complete heating failure. By failing to care for your heating system, you risk a full system break down. You will need to hire a professional to conduct extensive and costly repairs.
In contrast, by conducting routine heating repairs and system checks, you put your heater in the best position to fulfill your needs all winter long. Even better, by fixing issues when they are minor, your save money on the overall costs of heating repairs. You are guaranteed to be completely satisfied with the routine heating repairs provided by the Memphis HVAC experts at Precision Air Conditioning & Heating.