Excellent Bartlett HVAC Contractor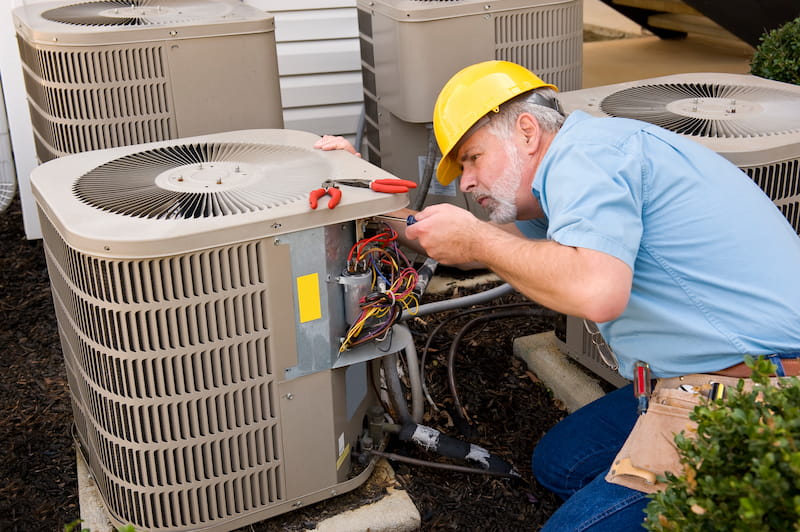 If you're looking for a superior cooling and heating Bartlett HVAC Contractor for your home, come to Precision Air Conditioning & Heating and you can't go wrong! Our contractors are favored Bartlett HVAC repair contractors because we work hard to give you the best possible, most inclusive, and most advanced services possible.
Since 1973, we've been serving homeowners just like you for all their indoor air climate control needs including heating and air conditioning repairs, replacements, new installations, humidity control, air filtration, air purification, duct systems, testing, inspections, and more.
Air Conditioning Services in Bartlett
Your Bartlett home should be comfortable and provide you with the right indoor air climate that includes balanced levels of humidity, temperatures that are achieved as you would have them, and purified air that doesn't irritate your allergies or sinuses.
When your air conditioning goes out, it's important to call a qualified repair technician to have repairs done. But more importantly, your technician needs to be experienced enough to handle any underlying causes for your system to go out on you. Our experts are only a phone call away and can easily find and fix your air problems once and for all!
Bartlett Heating Services
Our heating services are also all inclusive, giving you the most in heating repairs, replacements, new installations, and more. Fully trained, our Heating Contractors can work on any air system you have including furnaces, heat pumps, boilers, gas fed, propane fed, split systems, ductless systems, and more. When you're looking for full service heating, come to Precision Air Conditioning & Heating!
We can also help you with humidity control, air filtration, pet dander control, and other air particulate concerns like pollen. We work hard to make sure you're comfortable in your home!
Indoor Air Cleaners in Bartlett
Getting your indoor air to the right humidity level and filtering it with a good quality air purifier is important in order for you to have an indoor air climate that's healthy and won't irritate allergies or breathing problems. When the humidity level in your home is too high, you can wind up with mold growth. Too low and your sinuses will dry out and be vulnerable to sinus infections. As in all things, we can test your air and find out just what you need to make it well balanced.
When you're looking for an Bartlett HVAC Contractor you can trust, come to Precision Air Conditioning & Heating. Our Bartlett HVAC Contractor is able to diagnose and solve many of your problems that other HVAC contractors have difficulty with. We are fully trained, licensed, insured, and experienced technicians and strive hard to enhance the performance of your air comfort systems.