First Rate Chickasaw Gardens HVAC Contractor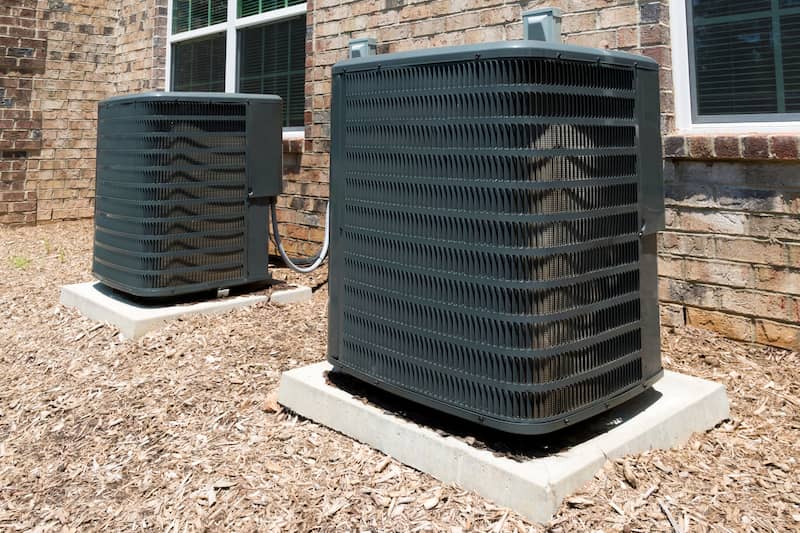 Since 1973, our expert Chickasaw Gardens HVAC Contractor has helped many homeowners with their heating and air conditioning needs. We've also provided expert troubleshooting, testing, installations, and more.
In our area of the U.S., it's important that our HVAC systems are running right throughout the year because we need them all year long. While we love our great seasonal changes, it's often hard on our air systems in our homes because they're being switched back and forth throughout the days when we need both systems. This means we have more breakdowns and cause for repairs than homeowners living in more temperate climates.
Maintenance is important for any mechanical object, especially large units like the HVAC system that depend on each other to work properly. When one part goes down, it can take out the rest of the system causing complete failure. Let us help you get your HVAC system working right and you'll have less risk of breakdown and a system that lasts you years longer than those left neglected.
Air Conditioning Services in Chickasaw Gardens
Your Chickasaw Gardens air conditioner has been running hard for you. Have you taken a good look at the system, changed your air filters, and had the system checked out? If not, it's not to late to give your air conditioner a little TLC. Whether you need repairs or not, we can help you with your AC.
Our Chickasaw Gardens HVAC Contractor is fully licensed, insured, and experienced. We provide our customers with expertise gained from decades of industry practices. All our technicians are thoroughly trained and ready to make your air conditioner repairs, replacements, and new installations.
Indoor Air Quality Control in Chickasaw Gardens
Plus, we can help you with your air quality control, which makes a huge difference in your climate and how well your heating and air system can control your indoor temperatures.
Too much moisture in your air means your HVAC system is vulnerable to rust and corrosion. But it also means your building materials are vulnerable to moisture problems like peeling and mold growth. Plus, your health can be affected if you have respiratory problems like allergies or lung problems.
With the right balance and the right filtration or purification measures, we can clean up your indoor air which will keep you and your home healthier.
Chickasaw Gardens Heating Services
This fall, be sure to have your heater tuned up and made ready for our winter season. You'll want to schedule your tune up before you need to turn on your heater this year. Our expert Chickasaw Gardens HVAC Contractor will check and adjust, test and lubricate, and clean your heating system. Whether you have a boiler, furnace, split system, fuel fed, electric, or any other type of heater, we'll take great care of it for you!