Superior East Memphis HVAC Contractor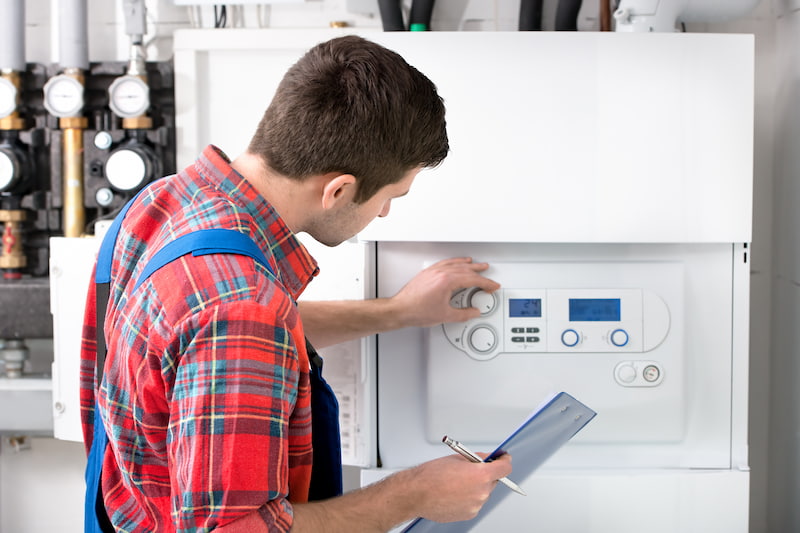 When you're needing a East Memphis HVAC Contractor for your heating and air conditioning repair needs, look to our expert HVAC Contractors at Precision Air Conditioning & Heating. Located in Memphis, our family owned company has faithfully served our area since 1973.
Providing our customers with top level services, we work hard to give you 100% satisfaction for all your repairs, replacements, installations, and more. Your home's air system is in good hands with our company, whether you're looking for repairs or want to improve your home's air quality. We have a full range of heating and air services including water heaters, insulation services, and air quality testing.
Air Conditioning Services in East Memphis
This is the time of year when it's hot and humid here in East Memphis. As troubleshooting experts, our East Memphis HVAC Contractor has all the tools and experience needed to test and fix your air conditioner no matter what type of unit you have. If your air conditioner isn't cooling off your home as it should or if it breaks down completely, we can find and fix the problems once and for all. Where others have failed you, we'll get the job done right the first time!
East Memphis Heating Services
It won't be long before summer turns into fall and you'll need your heater tuned up. A tune up prior to needing it for the winter is an inexpensive way to get it in top shape and ready to keep your warm and comfortable. Preparing your heater in advance is a preventative measure that can save you from other more costly heating repairs. Have a clean, well running unit and your heater should stay in great shape and serve you well all season long.
Indoor Air Cleaners in East Memphis
Cleaning up your indoor air involves several aspects of your home that should be taken into consideration. The needs of your family members (or all occupants) should be considered as well. Testing your current indoor air quality can be done to determine what condition your indoor air is in, which matters because it's the air you breathe every day. We can test for gases and humidity levels, as well as particulate matter.
Commonly in our area, we find many homeowners need humidity control measures. Your home may need to be treated to remove humidity from your indoor air if the level of moisture is unbalanced. Too much moisture in your air can cause mold and mildew growth. These substances can make you ill.
Air filtration, humidifiers, dehumidifiers, UV light treatments, high tech air cleaners, and more can help to get your air cleaned up and balanced. Depending on your individual results, our East Memphis HVAC Contractor will help you find what equipment can help you and get it installed for you.