Outstanding Germantown HVAC Contractor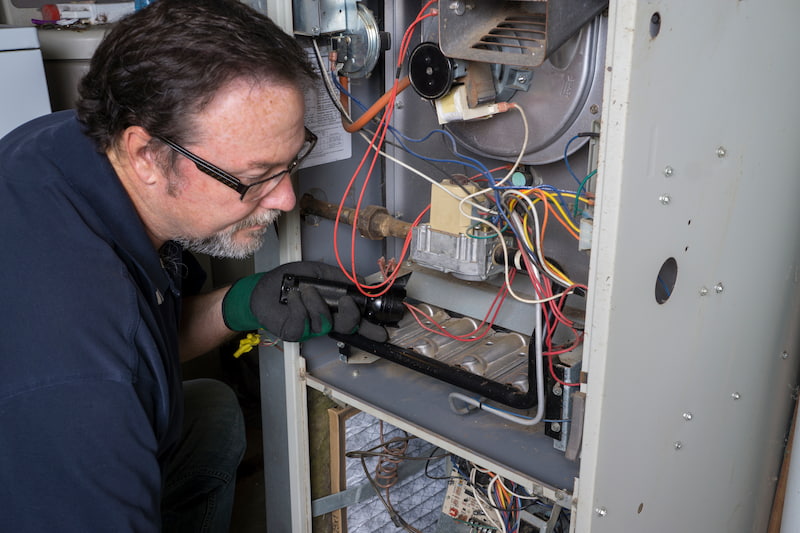 Our area of the country experiences full seasons, giving us the most in great weather. Yet, this also means more is required from our HVAC systems than in other areas where the weather is more temperate. The more the extreme the weather is from day to day, the more it plays a role in how well your home is heated and cooled.
Our Germantown HVAC Contractor has all your air systems under control, taking care of all your indoor air climate control and comfort needs no matter what type of service or system you're looking for. Whether you're needing air conditioning or heating repairs, new installations, replacement units, or want to add on systems to care for indoor air quality, our expert HVAC contractors have you covered!
Air Conditioning Services in Germantown
Your air conditioning system will be in good hands with our Germantown HVAC Contractors! We strive hard to stay on top of all the new technologies and certifications in our trade. Every year, manufacturers implement new systems into their designs, giving us way more options than we've ever had before in energy efficiency, air purification and more.
Our Germantown HVAC Contractor at Precision Air Conditioning & Heating, are experts in their field, giving Germantown homeowner the most in:
Air balancing specialists
North American Technician Excellence (NATE Technicians)
Fully licensed and insured
Continual training and certifications
Money back 100% satisfaction guarantee
Proper followup
Warranties from 30 days to 30 years
Expert Heating Repairs in Germantown
When your Germantown heater goes out, it's past time to have our technicians take a look at it for you. We can repair your heater no matter the type you have installed.
Proper heating repairs aren't always easy to find, but we take the time to find the causes behind why yours went out and try to take care of the real issues. Don't put your trust in less experienced contractors who don't have the training and the knowledge to properly care for your heater! Let our experts help you and you won't go wrong!
Germantown Indoor Air Cleaners
Our expertise doesn't stop there. We also offer you many add on technologies that clean up your air and make it more comfortable for you, including UV lights for duct installation which treats the air as it passes through the light, killing off a huge amount of air contaminants.
We know how important it is for you to stay comfortable in your homes, and we understand how much you need a Germantown HVAC Contractor you can trust. That's why we work so hard to give you everything you need, we truly do wish to efficiently find your HVAC problems and solve them once and for all.