Amazing Memphis HVAC Contractor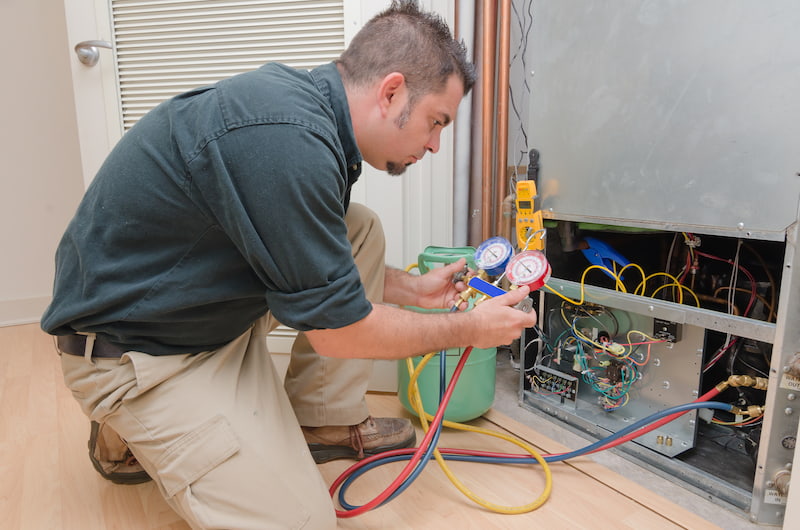 Our expert Memphis HVAC Contractors are just the technicians you're need when your need heating and air conditioning services. We can handle all your home's air system repairs, replacements, and new installations. Plus, we have great indoor air quality options for you so your indoor air will serve you better with more comfort.
Serving the area since 1973, our family owned business has been a favorite of many in the Memphis and surrounding areas. We don't hire out contractors and send people to your home that we know little about.
Our full service HVAC Contractors are Memphis area residents and work for us directly. That's just one small way we can ensure you're getting only the best when you call Precision Air Conditioning & Heating!
Air Conditioning Services in Memphis
Your air conditioner needs our expertise when it gives you problems. As troubleshooting experts, our team of air conditioning contractors are fully trained, experienced, and ready to find your A/C problems.
Where others have failed, we find and solve the issues right away. That's because we know all about your home's air system no matter what equipment you have, and we know how to cure the causes behind many problems that other companies can only fix temporarily. Put your trust in Precision Air Conditioning & Heating and you can't go wrong!
Memphis Heating Services
Precision Air Conditioning & Heating provides full service heating repair, replacement and installations as well. Our technicians are fully trained and are experienced HVAC contractors for all your heating needs as well as additional systems that increase your comfort at home.
We know that the better quality your air is and the more efficient your heating system is, the more comfort you'll have while indoors. You'll stay healthier, breathe easier, and use less energy with our options in energy savings humidity control devices, air filtration units, and more.
Indoor Air Cleaners in Memphis
Air filtration and humidity levels are important when it comes to heating and cooling your home. If the air indoors is laden with humidity or too dried out due to convection heating methods or fans, it's important to get it balanced once again. We can test your air with our state of the art equipment and resolve your problems to get your indoor air perfect with the right balances.
Whether you have a furnace, a fuel fed system, boiler, split system, or some other heater, we'd love to assist you when you need repairs, maintenance, replacements or inspections, or any of our other great services!